The Diwali Festival, a very important national festival in India and Nepal, celebrates [to drive away the darkness with light and to defeat evil with goodness". This year's Diwali celebration begins on November 5 and ends on November 9, for a period of five days, and November 7 is the right day.
The significance of this festival for Hindus is equivalent to the meaning of Christmas to Christians and the significance of Lunar New Year to Chinese. Due to its important status and grand celebration, many "outsiders" who have a little understanding of India even mistakenly believe it as the Indian New Year.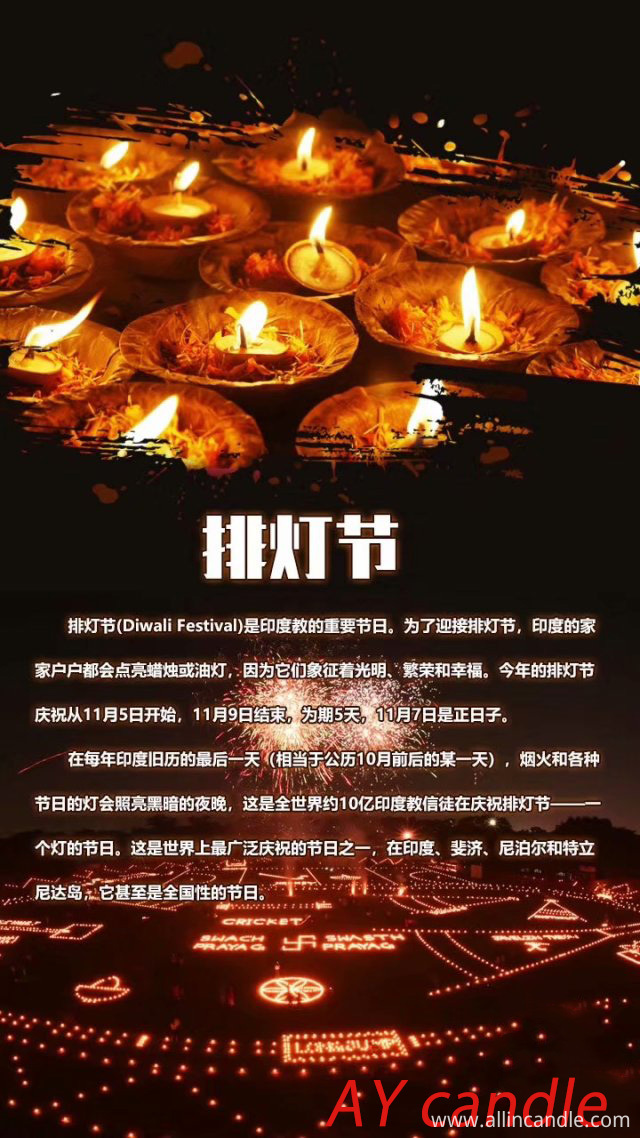 Many countries around the world such as India, Fiji, Singapore, Malaysia, Nepal, and places where there are a large number of Indians living in Canada, the United States, the United Kingdom, South Africa and New Zealand will celebrate Diwali.
Many people light the candles to celebrates the Diwali.Tealight Candle is most popular for this Festival.