How is Diwali celebrated in India?--Allin candle supplier
As an important traditional festival popular in India, Diwali usually takes place in October or November every year.Not only do some Buddhists celebrate this festival, but other Indians also interpret it as a New Year's day. Today, let's talk about how Diwali is celebrated in India.
The origin of Diwali is mainly related to several mythologies in India, which illustrate a major point that light can triumph over darkness and that justice can triumph over injustice.On another level, the festival reflects the deep religious significance of adherents in India. The festival of lights is held not only to welcome the return of the king, but also to highlight the joy of the people.
Familiar with diwali customs
1. Lighting scenery
In India, candles or oil lamps are lit in every household to celebrate and welcome Diwali.At night, fireworks and holiday lights fill the dark sky and fill it with light, prosperity and happiness. It has become a major national holiday.Similar to Chinese New Year, Indians also wear new clothes and beautiful jewelry to celebrate Diwali.
2. Family and friends
During the five-day festival, have a family visit and greetings between colleagues.One of the copper-plated candlesticks is a popular gift as people give each other colored coconut sugar, but also to express a deep blessing between the two sides.
3. General mobilization
All Indian companies will be closed for the duration of Diwali.But their stock market will one day have a special one-hour trading session, mainly as a gift to the goddess of wealth, Hillary Clinton.At any Hindu temple there are long lines, both men and women, setting off fireworks to create a lively atmosphere and lighting lamps to pray.
#Candle #candles #Tealight Candle #LED Candle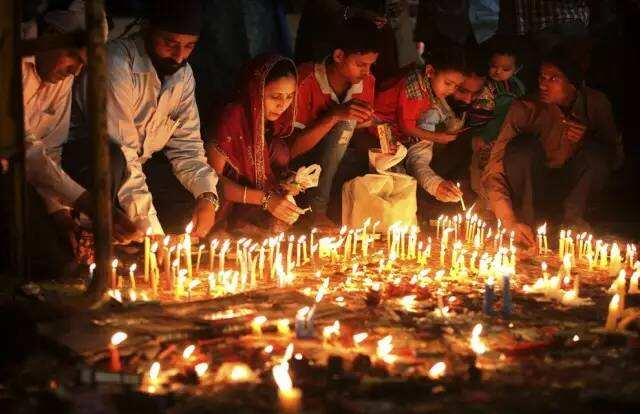 Aoyin xingtang candle co.,ltd
Business Type:Manufacturer , Trade Company
Product Range:Paper Boxes
Products/Service:White Candle , Glass Candle , Tea Light Candle , Led Candle , Tealight Candle , Color Candle
Certificate:CE
Company Address:NO.111 xisanzhuang street,, Shijiazhuang, Hebei, China
Previous:
[Chinese traditional culture] Chinese candle culture
Next:
Share some creative birthday candles