How to make the Gel candle ?
Gel Candle is a popular decorate in the household
it have different color and shape in the jar
if you also like it, let's go and see how to make a Gel candle with DIY
There have 4 steps to make the Gel candle
1. Prepare jelly wax
Jelly wax blocks are solid, some have color and aroma. Can be divided into small pieces for sale, because the current product popular, can buy in the craft shop. If you buy a wax block without scent, you can add some flavor when melting wax. Jelly wax is solid at room temperature, but slightly higher room temperature may be softened, and the high-temperature wax melting point is about one hundred degrees.
2. Heat the jelly wax to melt
3. Prepare the glass
4. Complete
Pour the melted jelly wax into the cup and cool it into a beautiful jelly candle
Have you get it ?
if for more details ,welcome to ask our service people through
info@allincandle.com or Tel:86-15354440202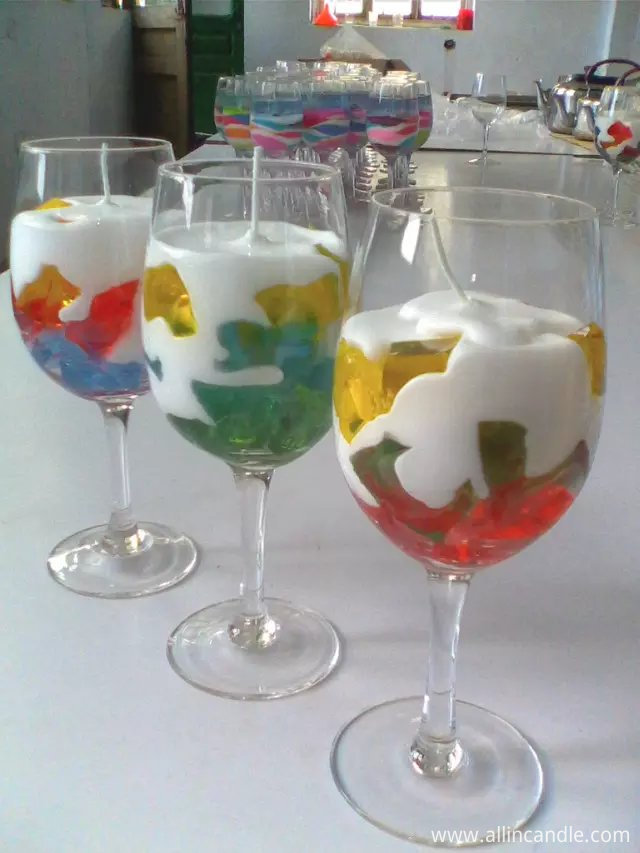 www.allincandle.com